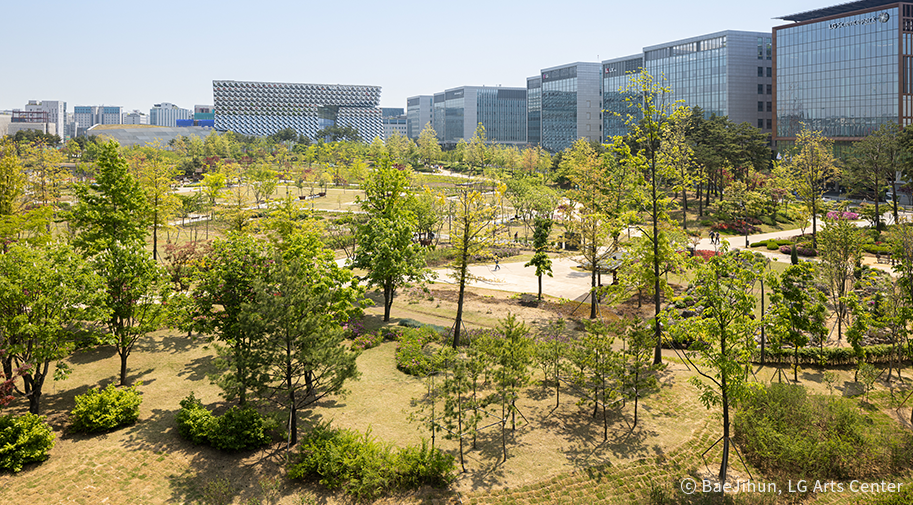 Seoul Botanic Park
Link
Seoul Botanic Park opened on May 1, 2019 as a botanical garden
constructed in the heart of the Magok district by the Seoul Metropolitan Government.
The area is 504,000m2, about 70 times the size of a soccer field.
It consists of four sections: Forest Field, Theme Gardens, Lake Garden, and Wetland.
Except for the indoor Theme Gardens, most spaces are open at all times for free.
The Botanic Park is a space that preserves and introduces various plants. It also offers citizens a walking trail and a place for rest.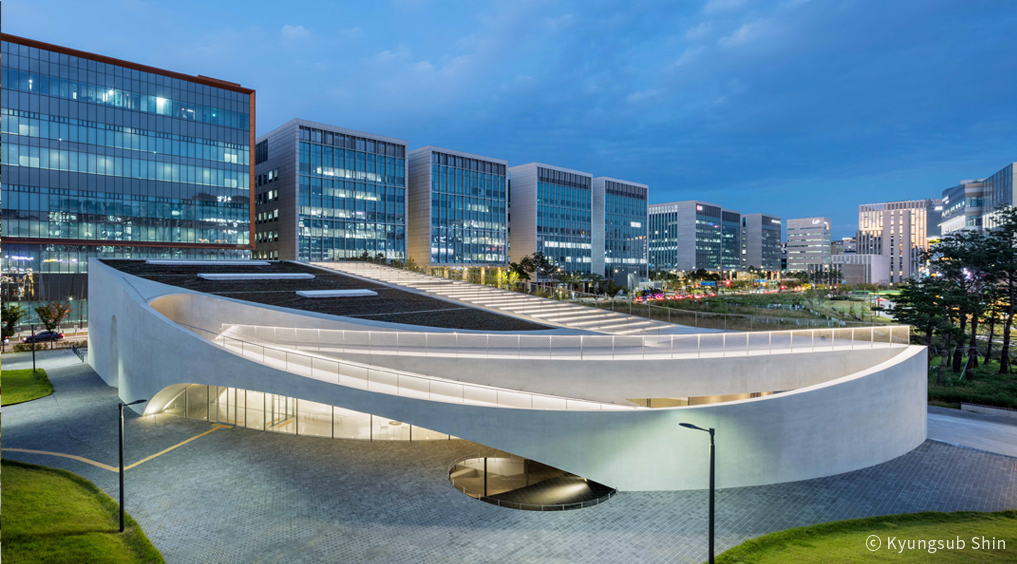 Space K Seoul
Link
Space K was established by Kolon Group as a space for sharing art and culture. Visual artworks of various artists are presented.
The architecture has been designed so that pedestrians can enter the rooftop garden of the museum through a ramp.
The space is open from Tuesday to Sunday, from 10 am to 6 pm.